Skip to Content
The Landscape of Your Dreams
Your home or business needs curb appeal. Something to wow your customers or impress your guests. All good first impressions start from outside – and that's where you should start too.
Professional Climbers has 35 years of experience dedicated to the art of the outdoors. Your lawn, parking lot, storefront, or corporate campus should look beautiful – no parched lawns or scraggly trees, but rather the best of what nature has to offer. We can make sure that your trees are beautiful and healthy without obstructing the light that comes into your home or endangering your roof.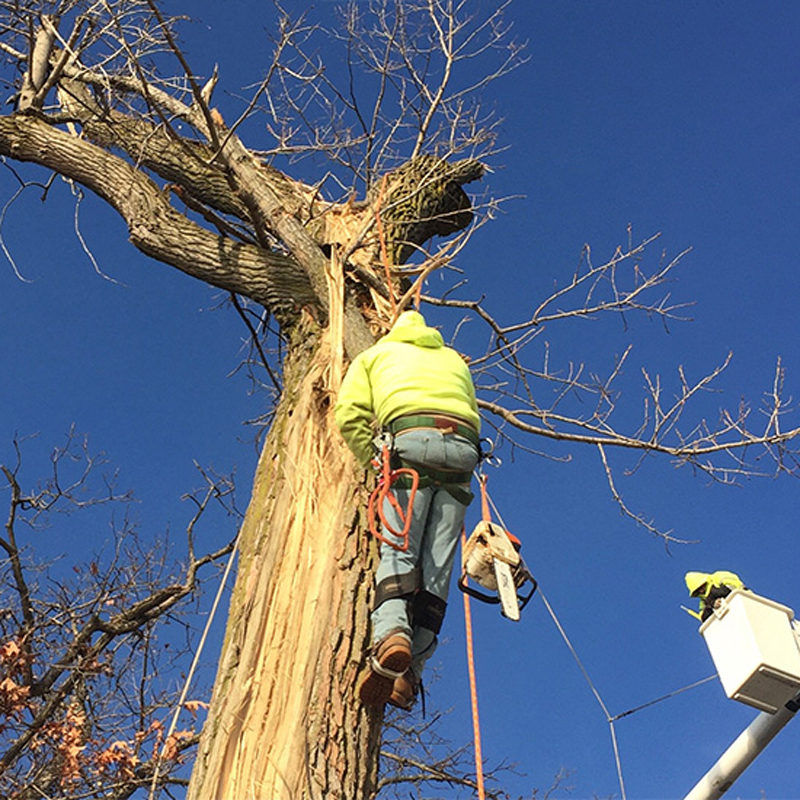 Who We Are
In addition to tree trimming and tree removal, we can do everything that comes afterward. That includes pruning, stump grinding, and even land clearing. Once we're done, your yard will have all the properties you want in terms of shade and privacy without any downsides. Finally, we offer free estimates so you can discover all of your options to unlock your landscape's potential – before spending a single cent.
Need emergency services? You'll never have to wait on us. If a storm-damaged tree starts to threaten your home, we can be there in a flash. Just call our 24-hour storm damage service and we'll show up to protect your building in moments.
Ask us about our senior citizen discounts!
Serving
St Joseph County, Michigan & Branch County & Northern Indiana
Licensed & Insured